Blanca Navarro
Head of Strategy and Assessment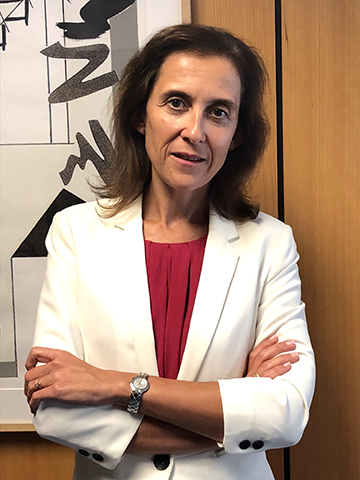 Blanca Navarro holds a degree in Economics (specialising in Economic Analysis) from the University of Zaragoza and a Master's degree in Financial Markets from the CEF. She has taught as an associate professor at Carlos III University and at Comillas Pontifical University (ICAI/ICADE). She is a frequent contributor to academic and informative publications.

She developed her professional career at the Instituto de Crédito Oficial, since joining its Research Department in the year 2000. Apart from having performed various roles in several of ICO's business areas, carrying out Corporate Financing, Project Financing and Institutional Financing operations, she has also been Head of the Studies Service since 2012.
As Heady of Strategy and Assessment, Blanca Navarro is responsible for the design and launch of new strategic lines of action for the ICO Group; she is also responsible for the promotion of digital transformation policies which maximise the value contribution of the Institute's activities. This department focuses on preparing reports or studies defined by the governing bodies for strategic decision-making, as well as assess the impact of ICO's products and activities on both companies and the economy.
The Strategy and Assessment department is responsible for the Studies and Assessment Service Area as well as the Sustainability Area.